Hello Year 4 and parents

Thank you so much for all the amazing work we have received from you this week. We have been really impressed by the beautiful presentation and the creativity of sunglass pouches, decimals, devision and pug inspired learning!

This week in English we'd like you to continue to be creative ELLI unicorns and you'll explore different styles of writing-persuasive and story writing. You'll be focussing on a stunning picture book called 'Flotsam' by David Wiesner. Enjoy this week's challenge! You'll create a glossary using sea-themed words, persuade an audience to purchase an underwater camera, whilst using fronted adverbials, speech, adjectives, similes, alliteration and question marks. you might even use some of the other skills we have been focusing on in year 4 like personification and noun phrases.

In maths, we are revising comparing, ordering and rounding decimals. We would like to remind everyone that we have not had access to the White Rose maths sheets for a few weeks now as they are a subscription service. Fortunately, we can still access the tutorial videos which link to the BBC Bitesize lessons of the day. If you click on the BBC Bitesize link beside the video this gives you a choice of worksheets to complete.

You'll become a scientist where you will sort and identify local invertebrates (groups of animals). Scientists find it helpful to have a classification key to identify living things .You may be aware of some of the events happening around the world and protests about equality and how everyone should be treated equally we would like you to think about this at home this week and talk with adults in your home. You will be creating radical rangoli patterns also whilst learning about Diwali. We look forward to hearing from you all soon and Mrs. Goulden looks forward to seeing your German work, which we will email to her so please do send it in.

Have a great week everyone and don't forget to keep up your reading. We are hearing about some of you reading 5 books a week! Incredible!- Some of you have also shared that you've forgotten but not to worry. Keep going with your reading.

Mrs James, Mrs Adcock, Mrs Garrett and Mrs Tabley
Some fabulous work this week, Year 4.
Fantastic bug house...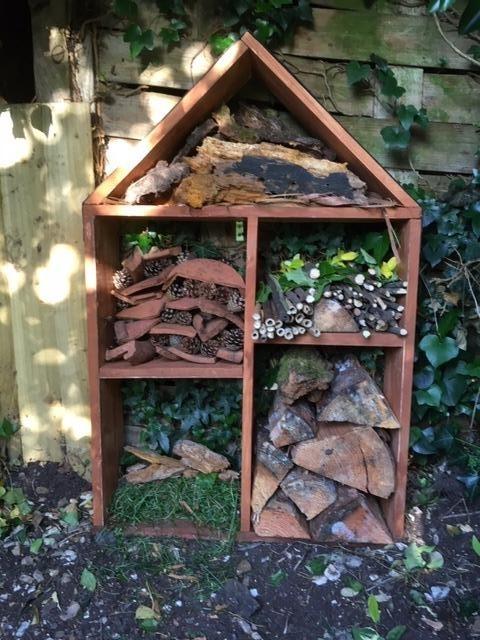 An acrostic poem about Bangladesh and the effects of climate change
A pug-tastic bookmark. We wonder which book it's going to sit on first?
---
---
Report online abuse